TO:                 All Students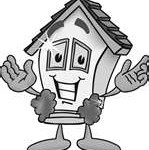 This is a reminder to students that all residential units will close for the fall semester at 12:00 p.m. (noon) on Sunday, December 19, 2010. 
All residential units, with the exception of wood frame houses, will close at this time; students who wish to stay in their wood frame house must register with Residential Life on-line by Saturday, December 18, 2010 at http://www.wesleyan.edu/reslife/Forms/woodframe_house_info.htm. 
 Students can return to campus at 9:00 a.m. on Monday, January 17, 2011.International students and student athletes will receive information regarding winter break housing from either the Office of International Student Affairs or their coach. 
Students who wish to return to campus early must submit an on-line application located at http://www.wesleyan.edu/reslife/ugrad_housing/winter_closing.html. This application is due on Wednesday, December 1, 2010 – no exceptions.  Please also note that all applications will be scrutinized and there is no guarantee that your request can be approved.
***Furthermore, students who are moving into a new residence hall will not be able to pick-up their keys before Monday, January 17, 2011 at 9:00 a.m.
There will be a limited number of employment opportunities for students looking for work on campus during winter break.  Students wishing to do so must request housing with the Office of Residential Life by Wednesday, December 1, 2010. 
In order to maximize class appropriate spaces for students returning from leave/abroad, the Office of Residential Life will not process Room Change Requests after Friday, November 12, 2010.  Students interested in making a room change after this date must wait until two weeks into the spring semester, after all returning students have been placed.  Requests to pull-in a student into a spring vacancy can be made until Wednesday, December 1, 2010. 
Any questions regarding these processes should be directed to Residential Life at 860-685-3550 or at reslife@wesleyan.edu.