Looking to Create Change on Campus Next Year?
Are you interested in any of the following:
providing programmatic and networking  opportunities for various activist groups on campus,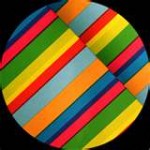 facilitating difficult dialogue conversations between students and fostering meaningful connections between students, faculty and staff on campus?
If you answered yes to any of those questions please consider applying for one of the following internship opportunities:
Dwight Greene '70 Internship
  University Organizing Center Internship
For more information about either one of these internships please click on the links below. 
http://www.wesleyan.edu/reslife/intern_postitions/Dwight_Greene_70_Intern.html
http://www.wesleyan.edu/reslife/intern_postitions/University_Organizing_Center_Int.html