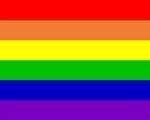 Announcing the 2012 GLASS — Gay, Lesbian, and Sexuality Studies — Prize
 The GLASS Prize will be awarded to that Wesleyan undergraduate student who has done the best research and writing on a subject in queer, trans, LGBT, or sexuality studies. The prize is open to students in all classes; senior essays and theses are preferred. The award includes no cash benefit, but the winner's name will be published in the 2012 Commencement booklet.
Entries must be submitted in both electronic and hard copy by 3pm on April 13 to:
 Jen Enxuto
hard copy to FGSS office, Allbritton Center
electronic to jenxuto@wesleyan.edu
If you have any questions, please contact Margot Weiss at mdweiss@wesleyan.edu.