Mark your calendars for this year's FGSS Annual Symposium on the topic of "Feminist Disability Studies: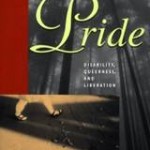 Embattled Bodies," co-sponsored by the Center for the Study of Public Life, to be held on Friday, November 5, from 3-5 p.m. in Russell House.  Our two speakers will be Eli Clare, author of Exile and Pride: Disability, Queerness and Liberation, a foundational text in the field, and Nirmala Erevelles, Associate Professor of Social Foundations of Education and Instructional Leadership in the Department of Educational Leadership, Technology and Policy Studies at the University of Alabama.
 We hope to see you at this exciting event!
Natasha Korda, Chair, Feminist, Gender and Sexuality Studies Program