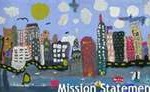 Through the Urban Education Semester (UES), students spend a semester in New York City, engaged in a combination of supervised fieldwork (primarily teaching but there may be some urban policy placements) and coursework offered by Bank Street College of Education. This interdisciplinary, academic immersion program earns Wesleyan academic credit and introduces students from all academic backgrounds to the complexity of issues facing urban public education.
 
Ideal program for students interested in urban education and issues, and child and adolescent development. There are 23 psych courses for which you can receive credit.

For more information, visit www.urbanedsemester.org.
Applications for the Spring 2011 program are due to Vicky Zwelling in the CRC on Wed. Nov. 3.

Vicky Zwelling, Career Resource Center, x2180, crc@wesleyan.edu