Are you interested in American theater and playwriting?
Well, Arthur Kopit is one of America's greatest playwrights and the English department is proud to be the main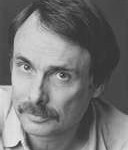 sponsor of his reading/talk at Russell House this Wednesday, November 3 at 8:00 p.m.: 
BEING A PLAYWRIGHT IN AMERICA: AN EVENING WITH ARTHUR KOPIT. 
Most of his plays are American classics (see the cool poster). He achieved an international reputation for his absurdist play, OH DAD, POOR DAD, MAMA'S HUNG YOU IN THE CLOSET AND I'M FEELIN' SO SAD (1963) when he was fresh out of Harvard, where he majored in English.  He was gearing up to write INDIANS (1969) when he was a Writer-in-Residence at Wesleyan in the late 1960s.  The play is about Buffalo Bill and the ideological work he performed (and disavowed as ideological work)).  He is forced to perform–in a kind of Hell–his hyper-theatrical "Wild West" show schtick over and over again until he realizes how the myths and stereotypes he purveyed and profited from recast the systemic genocide of Indians and theft of Indian land as "Wild West"–White West–adventure.   The play doubles as an implied critique of the Vietnam War–the government and media, in effect, assigned the North Vietnamese the role of foreign "Indians."  INDIANS is what I would describe as one of the greatest "American Studies" plays ever written. 
Arthur Kopit is not only phenomenally creative and brilliant, he is witty and gracious.  Now you have a chance to meet him.  He loves Wes.  Also of interest:  his plays have travelled to Hollywood.  INDIANS was re-worked as a Robert Altman film starring Paul Newman as Buffalo Bill:  Buffalo Bill and the Indians, or Sitting Bull's History Lesson (1976).  And his play NINE was just re-worked as the film Nine (2009), which received four Oscar nominations and starred Daniel Day-Lewis, Penelope Cruz, Nicole Kidman, Judi Dench, and Sophia Loren.
Best, Joel Pfister, Kenan Professor of the Humanities, Chair, Department of English