Hello Sophomores,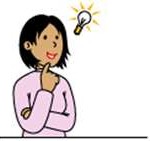 Some of you have been thinking about summer internships; some have not.  Now's the time for all of you to get on board and start thinking about Summer 2011 (it's just around the corner–ahhh!).
 The winter break is a great time to begin your internship search.  Jim Kubat, of the Career Resource Center, will be conducting a workshop, How to Find an Internship, to help you get on track.  Some internships have applications due in January or earlier!
Date/time/location: Tues., Nov. 9, 6 p.m., Usdan 108.  It's informal, so bring your dinner and questions. 
(Note: if you cannot make this one, visit the CRC for a one/one meeting with a counselor or attend Jim's next Internship workshop on Tues., Feb. 8, Noon, Usdan 108.)
 Jim Kubat, Associate Director/Pre-Law Advisor, Career Resource Center