DAVISON ART CENTER, WESLEYAN UNIVERSITY, PRESENTS
The Big Draw: Middletown
Sunday, April 22, 2012, 1:00-5:00 P.M.
See www.facebook.com/wescfa for event updates.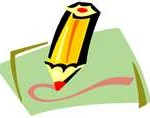 Join us at The Big Draw: Middletown on Sunday, April 22, for a community celebration of drawing with workshops for people of all skill levels, from beginners to accomplished artists. The Big Draw is organized by the Friends of the Davison Art Center in celebration of its 50th Anniversary.
The event is free and open to the public with activities for adults, students, and children ages five and up. No advance registration.  Register on site Sunday April 22 at the Davison Art Center, 301 High Street.
The Big Draw: Middletown will feature 10 drawing workshops throughout the Wsleyan University campus. Wesleyan art professors and art students, and members of the Middletown High School Art Club will facilitate the workshops. The wide range of activities will include illustration, Japanese sumi-e ink drawing, a collective Earth Day-themed drawing, movement and drawing, and a scavenger hunt. Participants will draw from live models, period costumes, the natural world, dancers, art in the Davison Art Center gallery, and the imagination. Drawing study of nude models is open to adults and minors with parental permission. The day will culminate with a community exhibition on campus. The event will take place rain or shine.
The Big Draw: Middletown is sponsored in part by the Friends of the Davison Art Center; the Wesleyan University Division of Arts and Humanities, Department of Art & Art History, Center for the Arts, and Center for Community Partnerships; the Middlesex County Community Foundation/Mary Ann Lambert Fund; and the Middletown Commission on the Arts.
For the latest information about The Big Draw: Middletown, see event updates on Facebook at www.facebook.com/wescfa and on the Friends of the Davison Art Center blog at http://fdac.blogs.wesleyan.edu/the-big-draw-middletown/.