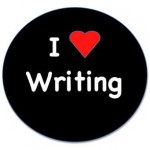 Improve your writing, help other students with theirs, and impress the whole world with your skills.
The Writing Workshop is currently hiring tutors and mentors for the 2012-2013 academic year!
As a writing tutor, you will receive one course credit in English and a $400 stipend for one semester's work. All tutors are trained in ENGL 491, the Ford Teaching Seminar, which meets weekly on Tuesdays from 12-1pm. Students from all majors are encouraged to apply.
The pre-application, which consists of a brief online questionnaire, is due Monday, April 23 at 5 pm.
The full application is due Monday, April 30 at 5 pm and is to be delivered to Professor Greene's office in hard copy (Downey House Room 207).
To learn more or apply, please visit:  http://www.wesleyan.edu/writing/workshop/becometutor.html
Questions?   Contact Professor Anne Greene at x3604 and agreene@wesleyan.edu, or Ford Fellows Anya Backlund and Katherine Mechling at x2440 and writingworks@wesleyan.edu.