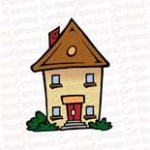 Looking to move into a Program House this Spring ????
Most of our program houses will have vacancies this Spring (at this time, it looks like there will not be any vacancies in Music House, Sign House or The Bayit).  The Office of Residential Life will be opening up the application process for Program Housing on Monday November 14th. 
 What you'll do:
·

        

Apply to

up to 3

program houses by visiting our website (

http://www.wesleyan.edu/reslife

). 

·

         The first step is to fill out and submit a housing preference form consisting of basic information and your preferences for specific program houses

·

         The second step is to fill out subsequent program house specific applications–the links to those applications will be available

after

you submit your preference form.  Please note that the housing vacancies remain fluid since vacancies will be filled by those coming back from abroad and residents who are switching between houses. 

·

         The third step is to wait for an offer.  The DEADLINE for this application process is Friday November 18th.  Offers will be extended the week of November 21st.   After placement occurs from this round of applications, a second round of open bids for existing vacancies will occur on Wednesday November 30th (these second round candidates will be selected from the applications of those who were not placed during the 1st round). 
*If you currently reside in a program house and are looking to move to another program house, you MUST fill out your application during the first round of applications which are due on Friday November 18th.  You will not be eligible to move into another program house if you do not apply by the deadline and receive an offer from this process.
*There is no pull-in process for program houses.  All those interested in program house vacancies must go through this application process!!
Please contact Dan LaBonte, Area Coordinator of Program Housing, if you have any further inquiries.  Thank you, and good luck in the process!