Upcoming Educational Opportunities!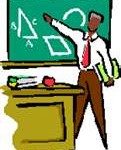 Teaching Careers, Thursday, Feb. 3, 7 – 8 p.m., Albritton 103
Three young alumni , 06′ and 09′, will discuss their teaching experiences in public school, their Teach for America experiences, and teaching in independent schools. Dessert will be served. Don't' miss this great, informal opportunity to get an insider's view of "a day in the life of" a teacher, a TFA teacher, and an independent school teacher.
Urban Education Semester  www.urbaneducationsemester.org Info Session
The URBAN EDUCATION SEMESTER is an interdisciplinary, academic immersion program that introduces students to the theory and practice of urban public education. UES provides real world experiences in community development, teaching, urban issues and public education and is offered in both fall and spring semesters. UES is one of a handful of domestic-approved programs that Wesleyan students may attend for credit.  The program combines supervised fieldwork in the NYC schools with coursework and an advisement seminar at Bank St. College of Education. The program also provides real world experiences in community development. 
Applications for Fall 2011 due Monday, March 21, noon, Career Resource Center.
Interested but can't attend info session? Contact Vicky Zwelling at vzwelling@wesleyan.edu and check the Web site: www.urbaneducationsemester.org