Reminder about the August 26 Survey Deadline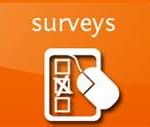 We really want to know more about how you assess your academic skills, so please take a few minutes to complete Part II of the Academic Skills Assessment Survey. 
If you have completed it, great!  And thank you! 
If not, an enrollment hold will go into effect on Thursday, August 26, so avoid the time and trouble later by doing the survey now!  Click away!