The WSA is looking for fresh faces. You think to yourself, "hey, mine's pretty fresh. And I have lots of ideas about ways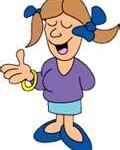 to make Wesleyan a better place for students." Well that's just super. Because frankly, it's WSA elections season, and we need you.
There are five seats open for each class year ('11, '12, '13, that's you). And you should run for one of them.
All candidates must fill out a petition and attend a mandatory candidates' meeting on Friday, April 23 at 4:00 PM in Usdan 108. Petitions are available in the WSA Office or at http://wsa.wesleyan.edu/general-assembly/election-petition/ and are due in the WSA Office by 4:00 PM on Friday.
Elections will begin on Monday, April 26th and will run through Friday, April 30th.
Becky Weiss, WSA VP, on behalf of the Elections Committee