I am pleased to invite you to attend the African and African Diaspora Studies Workshop on Friday, April 23rd, in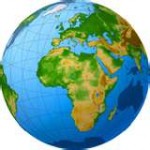 Allbritton 311, beginning at 10 am. The theme this year is "Africa's Global Past and Present: Rethinking Africa and the African Diaspora." We hope that you can join us for this exciting interdisciplinary event.  Lunch will be provided for all those attending.
If you have any questions, please feel free to contact Mike Nelson at mbnelson@wesleyan.edu. We hope that you will join us!