Hey First-years–
For those of you who are unaware, the best way to end your first year at Wesleyan is to work during Reunion & Commencement 2010 (May 20-23).  Work for University Relations, and aside from getting paid, you'll also receive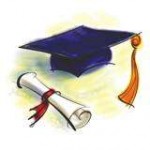 housing, have the unique opportunity to help out with Wesleyan's biggest event, make lasting connections with alumni, and get the chance to say a final farewell to your graduating friends.  Potential jobs include working at the Registration site, hanging out with kids at Camp Cardinal, and, if you're over 21, driving the shuttle vans.  The Office of Alumni and Parent Relations is now accepting applications.
Applications will be accepted until Friday, April 9 at 5:00 PM.  We will notify you of your employment status no later than Wednesday, April 14. 
There will be a mandatory student worker meeting on May 18 in Science Center 150, at 5:30 PM.  We will provide your schedule for the weekend at that time, among other things. 
If you are employed for Reunion and Commencement, University Relations will provide housing past the move-out date, which you will be required to vacate on May 24 at 5:00 PM.  Please note—if you do not show up for your shifts, University Relations will no longer provide housing, and it will be billed to your student account. 
Please apply at www.wesleyan.edu/rc/2010/students/students.html
 If you have any questions, please contact us at interns@wesleyan.edu or x2418.  Thanks for your interest!
 Best, Carolyn Szaiff '11 and Cuong Nguyen '12–Interns, Office of Alumni and Parent Relations