Apply for the English Department's and Writing Programs' Annual Writing Prizes and Fellowships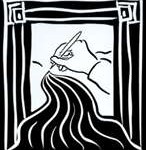 The English Department and Writing Programs invite students to submit outstanding poetry, fiction, and prose for consideration for prizes.  These prizes recognize exceptional student writing and also support summer projects and graduate study.  Prize winners have included students from all majors and class years. Students have undertaken various ambitious projects through summer fellowships, including travel to Bangladesh, Kenya, and other foreign destinations. Students have also completed research, oral history projects, and personal writing initiatives.  
 
Please see our website for a complete list of awards and complete application procedures for each.  www.wesleyan.edu/writing<http://www.wesleyan.edu/writing>  
 
Applications are due March 24th to the Writing Programs Office in Downey 112 (lower level).  
 
For further information email Jessica Posner, Russell House Arts Fellow, 860.685.3448, RussellHouse@wesleyan.edu.