Apply to be an Orientation Leader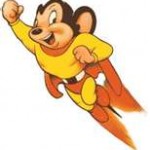 The Orientation Program is now accepting applications for 30 Orientation Leaders for the Class of 2014, and new transfer, exchange and visiting students.  Orientation Leaders (OLs) will work for both International Student Orientation (ISO) and New Student Orientation (NSO). Orientation Leaders work with Resident Advisors to mentor and guide students during both ISO and NSO.  Orientation Leaders also help manage events, including welcoming international students at airports, working at residence hall arrival sites, informational forums and social events. 
Questions: Please contact Timothy Shiner at tshiner@wesleyan.edu
Apply online: www.wesleyan.edu/orientation by March 24 at 5pm.