Dear Students,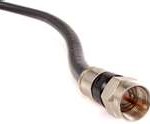 We are receiving a lot of questions about cable, lockouts, parking, and room condition reports. Please see below for more information and important links to assist you with each:http://www.wesleyan.edu/its/resnet/cabletv.html
Cable
Students who are looking for contact information for cable installation, the contact information can be found here:
Lockouts
Public Safety and Residential Life are experiencing a high volume of lockouts and we want to remind students to remember their keys, especially if their room door locks automatically.  The lockout and lost key procedures can be found: http://www.wesleyan.edu/reslife/policies/lock_change.html
Parking
Information about parking can be found here: http://www.wesleyan.edu/publicsafety/vehicles.html
Room Condition Reports
Below you will find the information from Facilities about completing your Room Condition report and other information about living in your new residence:
Wesleyan University Facilities:  Welcome to your new home for the upcoming academic year. In order for you to have a safe and comfortable experience we ask that you do the following three things:
1) Inspect your room and report if furniture is missing or if something is damaged by going to http://www.wesleyan.edu/pplant/room_condition/ . This Room Condition Report will generate a work order for us to remedy the issue and will also protect you from being charged for damages at the end of the year. Submit this report within five (5) days after you check in. Please do not submit a report if your room is in good condition.
2) Read the Physical Plant Housing Guidelines and Fines by going to www.wesleyan.edulpplant/fams.html. Here you will find information that could save you money just by following a few simple policies. For example:
a) If you paint a wall in your room you will be fined $250.
b) If you remove furniture from your room you will be charged for the cost to replace the furniture at the end of the year.
3) Please read the Campus Fire Safety Department's Fire Safety Guidelines by going to www.wesleyan.edulfiresafety/. You and your neighbor will live in a safer environment and save money by following policies found here. For example you will be fined $100 for:
a) Having a candle or incense in your room (no exceptions).
b) Having a cooking device, other than a microwave oven, in your room.
Thank you for your cooperation with these procedures and University policies!
Please let us know if you have any additional questions, The Office of Residential Life Staff