For the past two summers, I've been working with Equality Maine, an anti-LGBT discrimination nonprofit, to bring marriage for same sex couples to Maine in a proactive ballot measure. Our work involved targeting people we predicted would be against us, and trying to connect with them on a personal level and ultimately use that to persuade them to support us.  I got to talk to Mainers who started out all over the spectrum, including strongly opposed.  I found that when I stopped thinking them as potential voters and talked to them just as people, we had much more in common than not.  It will never cease to amaze me how much a perfect stranger will open up and tell you in a 15 minute conversation if you prove that you're really listening and also willing to share.  At the end of last summer we went into a signature drive, and collected over 105,000 signatures to put "An Act To Allow Marriage Licenses for Same-Sex Couples and Protect Religious Freedom" (a law we drew up) on the ballot for 2012.  It was amazing how people rushed to sign it.  My favorite memory is standing outside our local baseball stadium and having people who were late for the game actually stop and crowd around me to sign.  In an era when people are sick of politics, the support I saw for marriage equality, and for family and friends and neighbors was amazing.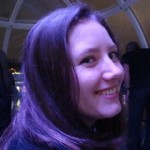 This summer we moved into campaign mode (Mainers United for Marriage), knowing that it was going to be on the ballot but going about our conversations in the same way, still trying to connect on a personal level and move people's hearts as well as their minds.  The terrain certainly became more difficult as we came across fewer and fewer people who hadn't thought about it and just needed to take some time to think about the people they knew, but I got to develop and facilitate some great trainings for our expanding team on how to address concerns while still going for the heart.  The community of canvassers, administrators, and volunteers inspired me every day to keep thinking of the people we talked to not as our opponents, but as people who just needed a little push to think of the right reasons to support us and do so. 
The campaign is now in full swing, and we expect our opponents to come out with some very aggressive advertising that we will need to combat.  It was hard to leave the group behind and come back to school, but in a way I have the best of both worlds, since I will be continuing my work remotely and staying connected.  So this is the part where I ask for your help:  I'm starting a paid satellite phone canvass team here on campus to call Mainers and inoculate them against opponents' messaging.  I know you're all busy with being seniors, but this is a once-in-a-lifetime experience to win marriage equality at the ballot!  So please, tell your friends and get involved!  The best way to reach me is by email at VSwerdlow@YesOn1Maine.org. Trust me when I tell you that this is an exciting time to be part of a wonderful organization working to foster equality.  I couldn't have been happier working with them this summer, and can't wait until I graduate and can jump on another exciting campaign!