If you're seeking to improve your writing this semester, you should sign up for a Writing Mentor! Your mentor will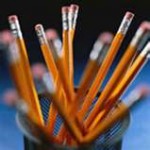 work with you one-on-one throughout the semester on anything and everything you're writing, from term papers to cover letters to short stories.
Students of all academic disciplines and levels of expertise are encouraged to apply. All services are free.
You can read more about the program and access the online application here. Please note that this is an incredibly popular program that consistently has a wait list. If you're interested, get your application in quickly!
Applications are due Sunday, September 16th by 11:59 p.m.
Questions or concerns? Please contact Emma Mohney, Ford Fellow in the Writing Programs, at (860) 685-2440 or writingworks@wesleyan.edu .