The Usdan Center is looking for student leaders!
If you are looking for on campus employment this Fall, the Usdan Center is now accepting applications in the following areas:
Information Center, Setup Crew, Student Managers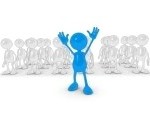 The Usdan Operations Department believes that we are not the average campus employer.  We invest time in our students and value and encourage their feedback.   Our student employees are involved in decisions concerning how the Usdan Center funcitons.  We're looking for students who want to be part of a dynamic environment, who want to make a difference on campus, and who are willing to learn while gaining valuable skills such as leadership, communication, and problem solving.  Critcal and active thinkers are encouraged to apply!
Click below to fill out an application.  We will be reviewing applications until the end of classes.
http://www.wesleyan.edu/usdan/forms/employeeapplication.html