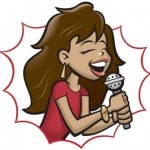 Spring Fling is an all-campus outdoor concert that happens on Foss Hill every May. In the past, artists like The Dirty Projectors, Big Boi, and TV on the Radio have come to rock out Wesleyan's student body. The Spring Fling Committee works throughout the year to put together a multiple-act show that brings the most current and enjoyable bands to campus in an effort to please the entire student body.
If you would like to become a member of Spring Fling Committee for the 2012-2013 school year, please answer the questions found here. (The committee meets once a week according to member availability.) Send your completed application to wsa@wesleyan.edu by 5 PM on Friday, April 27th.
We will review the applications and contact applicants for interviews. Interviews will be held on Monday, April 30th from 3 PM – 5 PM.
Best, The Appointments Committee–Meherazade Sumariwalla WSA Vice President, Cameron Couch WSA Treasurer / Chair, Student Budget Committee, Michael Piderit Current Spring Fling Committee Chair