The Wesleyan Forum for International Development
 Saturday, February 18, 2012    9:30 am – 5 pm
Check-in table at 41 Wyllys.
Attendance is free. No registration is required. Come and go as you please.
Free breakfast, Iguanas Ranas lunch and book for those who arrive by 10 am.
  Come engage in a dialogue about what works and what doesn't in international development. Through lectures, panel discussions and workshops with student groups, you will hear from researchers, alumni and students about their successes and challenges in fields that include public health, education and technology.
For students who have interned, volunteered or worked internationally–or for those interested in doing so in the future–this Forum is a space for you to think critically about how to do so in a way that makes a positive impact. It will connect you to resources for getting involved, including opportunities for internships, fellowships and research. For the complete schedule with locations, click here. Speakers include:
Academics
– David Rice (Executive Director of the NYU Development Research Institute)
– Nafisa Halim (Assistant Professor at BU's Center for Global Health & Development, researches women's political empowerment, health and education)
– Rema Hanna (Assistant Professor at the Harvard Kennedy School of Government, researches how to improve the provision of services to the poor in developing countries)
– Jenny Ruducha (Research Scientist at BU's Center for Global Health & Development, conducts impact evaluations of interventions in public health)
Alumni
– Amir Hasson '98 (Founder of United Villages, a social enterprise that empowers the rural poor in India by providing products, services and information)
– Nathanael Goldberg '97 (Policy director at Innovations for Poverty Action, which pioneered the use of randomized control trials to test the effectiveness of interventions in development)
– Connor Brannen '10 (Policy analyst at the Abdul Latif Jameel Poverty Action Lab at MIT)
– Liana Woskie '10 (Global Health Corps fellow at Partners in Health)
Students
– Ali Chaudry '12 (Founder of Possibilities Pakistan, which increases access to higher education by providing free college counseling to Pakistani secondary students)
– Tasmiha Khan '12 (Founder of Brighter Dawns, which increases access to clean water and sanitation in Bangladesh)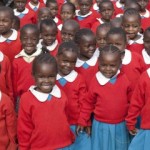 – Kennedy Odede '12, (Founder of Shining Hope for Communities, which combats gender inequality and extreme poverty by linking free schools for girls with social services in Kenya)
– Raghu Appasani '12 (Founder of the MINDS Foundation, which raises awareness about mental illness and provides healthcare in India)
 For more information, visit the Forum's Facebook page.
 This event is sponsored by the Wesleyan Student Assembly, the Department of Government, the Office of Academic Affairs, Wesleyan World Wednesdays and the Patricelli Center for Social Entrepreneurship.