Sexual Assault Survivors Support Group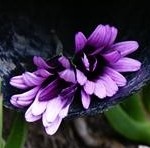 Connect with other survivors of sexual assault.
Learn new skills and tools to move forward in your healing.
Healing is possible.
 Sexual assault is defined as any sexual act that occurs without choice and consent that may include sexual touching, rape and sexual exploitation.
Wednesdays beginning October 19th—December 7th  
6:30-7:45pm (Location to be announced)
Contact Alysha B. Warren, LCPC in Counseling and Psychological Services for more information at 860.685.2910, email awarren@wesleyan.edu (reference "Sass" in subject line) or visit http://www.wesleyan.edu/caps/services/group.html
Dealing with the aftermath of a sexual assault alone is difficult.
Support is available.