Are you interested in voicing your concerns related to campus issues? Do you not feel represented by the current WSA?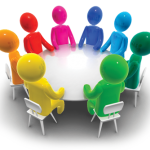 Hi, my name is Zachary Malter, and I am the President of the WSA. I have decided to found the President's Cabinet, so students can meet with me every month and provide their input on campus issues.The goal of the cabinet is to bring together diverse students from disparate areas of campus, and to allow students who wouldn't otherwise be included in the WSA discussion to be heard. 
If you are at all interested, please e-mail me at zmalter@wesleyan.edu. Indicate your name, class year, e-mail, why you're interested, and your other activities.
Please let me know if you have any questions.  All the best, Zach