Unspeakable Acts and Know the Line is a series of skits addressing sexual assault, relationship violence and alcohol issues that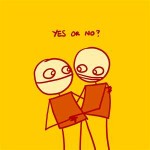 WesWELL sponsors during New Student Orientation.  This peer theatre piece was first performed at Wesleyan in 2002.   The performance is a powerful introduction to sexual assault and alcohol use on campus and provides a starting point for further discussion for this difficult but important topic.  Each year, the performers have put their own unique stamp on the piece(s) they perform, to make changes that help the audience understand the issues more clearly, and even add new skits.
Performers:  15-20 volunteers are needed. The more performers, the fewer parts each person would be required to play. Current students of all class years are welcome to participate.  Three skits require eight performers while the others are monologues or two-person dialogues.
Performance:  These skits are performed as "reader's theatre", where the performers carry a script to refer to rather than fully memorizing them. Performers are encouraged to be familiar enough with the material that they do not need to read from their script verbatim. The setting is very minimal and no costumes are worn, allowing audience members to use their imaginations to fill in details, based on what they are hearing. 
Timeline:  Unspeakable Acts and Know the Line is tentatively scheduled for three or four group rehearsal(s) and two performances during the week of New Student Orientation.  Performers must be available for ALL sessions to participate and are encouraged to rehearse on their own as well.
Sign Up:   Friday, April 29 is the deadline to contact Tanya Purdy if you are interested in performing.  You need simply email or call and we will arrange to meet for a brief interview before the semester ends.
Tentative

Rehearsals

Monday, August 29, 2011 – Wednesday August 31, 2011, 12 to 4 pm   

Tentative

Performance

Thursday, September 1, 2011, Evening, Crowell Concert Hall
Time Commitment:  Approximately 16 hours for group rehearsals, 2 hours for the performances (total), plus any individual rehearsal time on your own.
Early arrival into housing:  WesWELL will sponsor you for an early arrival.  We must have your full commitment, Wes ID and housing assignment information by May 4 in order to ensure housing accommodations can be made.
Acting Experience :  No acting experience needed, just an interest in educating your peers and addressing sexual assault and alcohol use on campus. An ability to read with feeling and a strong voice help. 
Previous knowledge of sexual assault and alcohol issues:  It is helpful to have some knowledge since students may see you as a resource once you have performed in the skits. WesWELL can assist in providing resources to assist in learning more about sexual assault if you are interested. 
Can I see the script before I decide?  Yes. Contact Tanya Purdy to find out when you can stop by to view a script.  
Contact Tanya Purdy by April 29 to volunteer or if you have questions–Tanya Purdy , Director of Health Education
Email: tpurdy@wesleyan.edu, 860.685.2466