The Wesleyan International Relations Association (WIRA) would like to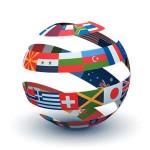 announce its plans for its prospective inaugural International Relations conference. WIRA plans to hosts International Relations Conferences annually, focused on a different region of the world each year, to give Wesleyan students, faculty, administration and community a chance to hear from specialists on the specific region. This year, WIRA, in collaboration with the Wesleyan Pakistan Flood Relief Initiative and South Asian Studies Certificate Faculty have decided to organize the conference on "Deciphering Pakistan and US-Pak Relations." As part of this conference, we will invite academics, diplomats and journalists from all over the world to come to Wesleyan University and address the topic from their specific lens of expertise. Given the scale of the conference, we will require considerable planning for it. Thus, we would like to invite the Wesleyan student body to join the Organizing Team for the conference.
Topic – "Deciphering Pakistan and US-Pak Relations" Conference"
Despite being an important strategic player in South Asia, Pakistan is a mystery for many people around the world. Thus, the aim of this conference is to increase understanding and awareness about Pakistan, its problems and contributions. In league with this, the conference will also focus on US-Pak relations which have simultaneously strained and strengthened substantially after 9/11. Our speakers will analyze Pakistan's geopolitical and social situation, and US-Pakistan relations in a global context.
What is the format of the Conference?  The event is scheduled for 1st October 2011 at Wesleyan University. This will be a day-long conference which will conclude in the evening with a concert and cultural event. We will have 2-key note speakers, 2 panel discussions and lunch. The conference will be free to attend for all. However, we will charge a nominal fee for the cultural event and lunch. All proceeds will go to the Pakistan Flood Relief efforts.
Confirmed Speakers include Ahmed Rashid, Ambassador Howard B. Schaffer, Asim Ijaz Khawaja, Stephen Cohen, Hassan Abbas, Stanley Wolpert, Adil Najam, Shuja Nawaz and Mehreen Jabbar.
Recruitment of Organizing Team:  This will be the first International Relations Conference at Wesleyan University. We hope Wesleyan students will join the organizing team to help us start the tradition of IR Conferences at Wesleyan University. Not only will this be a great opportunity for students interested in International Relations to network with like-minded students, academics and diplomats but this will also give students great experience in organizing large conferences. We are looking for students for the following positions:
Registration Coordinator, Panel/Speaker Coordinator, Information and Communication Coordinator, Marketing Coordinator, Funding Coordinator, PR and Media Coordinator, Logistics Coordinator, Social Events Coordinator, Publication Coordinator, Web-Designer/Webmaster, Graphic Designer or Other (Please describe).
If you are interested in any of the aforementioned positions, please send an e-mail to achaudhry@wesleyan.eduwith your name, the position (if applicable) that you are interested in and your relevant background (just a few sentences should suffice).  I look forward to hearing from you and I hope you will join us in organizing what promises to be a highly informative and exciting conference!