Dear Students,
Need more meal points? Want to expand campus sustainability?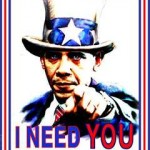 Have ideas to improve Wesleyan? Run for a seat on the Wesleyan Student Assembly!
Elections for Class Representatives begin next week! Five seats are available for each rising class (2012, 2013, 2014).
In order to run, you must fill out an election petition and send a candidate statement to wsa@wesleyan.eduno later than 5 p.m. on Monday, April 25.  
Petitions may be picked up at the WSA office in Usdan and are also available online here: https://docs.google.com/document/d/1na6gROJ4-DXoSp3ELsQDk89qCE_HiIGZPK9ZxRmohV4/edit?hl=en&authkey=CO-N6qQL 
Good luck to all candidates, Elections Committee
p.s. Don't forget to fill out your candidate petition before Monday (4/25) so you can run for a seat on the WSA