Interested in making your voice heard at Wesleyan, both on the WSA and the Board of Trustees?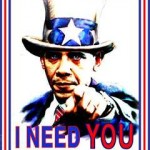 Want to steer policy at Wesleyan?  Run for either President or Vice-President of the WSA.
The Student Body President and Vice-President set the direction of the WSA.  They play a vital role in regular talks with the administration and serve as the lead student voices on budgetary issues, campus policy, and every issue that impacts students.
If you'd like to run, just print out a petition at http://wsa.wesleyan.edu/general-assembly/election-petition/ or pick one up from the WSA Office in Usdan. If you have any questions, please email the WSA at wsa@wesleyan.edu.
Nandita Vijayaraghavan (Chair of Elections Committee and WSA Coordinator)