Dear Students:
We are currently looking for someone to deliver the Student Reflection Speech at this year's Martin Luther King Jr.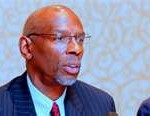 Keynote Celebration to be held on Friday, January 21, 2011. Geoffrey Canada, head and founder of the Harlem Children's Zone, is this year's Keynote Speaker. His work focuses on educational inequality afflicting inner-city and urban youth.  Currently, he also can be seen in the new documentary Waiting for Superman.
Any student interested in Geoffrey Canada's work or with similar interests in education may apply.  Please submit a page long paper explaining why you would like to deliver this year's MLK Keynote Student Reflection to stuact@wesleyan.edu by December 8 at 5PM. 
Sincerely,
The MLK Keynote Speech Committee
Social Justice Leadership Conference Planning Committee