Tuesday, November 16 is the last day to finalize your course plan.  You faculty advisor must finalize it by 5 p.m.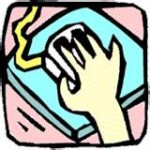 today.  Wednesday you will be able to review your course schedule.  The adjustment period begins on Thursday, November 18 and goes through November 23.  You will get a message about what day you may begin to adjust your schedule.
The last day to withdraw from first semester and second quarter courses is Friday, December 3.