Fall break is just around the corner, and you're probably making plans to get off campus. It's easy with Wesleyan's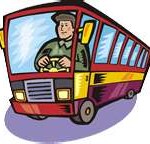 shuttles. You can buy your ticket now at the Box Office in Usdan or online at wesleyan.edu/boxoffice/shuttles. Buy your ticket before all the seats fill up.
All shuttles leave from the front of Usdan on Wyllys Avenue.
If you need a ride or can give a ride to somewhere the shuttles don't go, use the Rideboard. On the Rideboard you can find rides offered by other students, request a ride, or offer rides yourself. You can access the Rideboard through your E-Portfolio, under Student Life.
Here are the days and times for the shuttles:
Grand Central Station, NY ($25 each way) Penn Station, NY ($25 each way) South Station, Boston, MA ($25 each way)
To:  Friday 10/15 – 4 pm         From:  Tuesday 10/19 – 3 pm
New Haven Shuttle, Union Station ($9 each way)
To:  Friday 10/15 – 10 am, 6 pm;  Saturday 10/16 – 10 am; Sunday 10/17 – 4 pm
From:  Friday 10/15 – 7 pm; Saturday 10/16 – 11 am; Sunday 10/17 – 5 pm; Tuesday 10/19 – 11 am, 5 pm
Bradley Airport ($20 each way)
To :  Friday 10/15 – 12:30 pm      From:  Tuesday 10/19 – 7 pm