On April 24, the Center for African American Studies will host a day-long symposium to mark the 40th anniversary of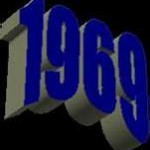 the Class of 1969. This was Wesleyan's first fully integrated graduating class. The four years that these men were here helped to transform the institution into the multi-cultural university that it is today.  Six members of the class of 1969, as well as several former Wesleyan administrators, will participate in the panels.  All faculty and students are warmly invited to participate.   All sessions will be held in the CFA Hall.
10:30 a.m. :  "Taking Down Barriers; Changing the Institution"
The members of the class will discuss "What was Wesleyan then?  What was it like being 18/19 years old in the old Wesleyan?"
12:30 – 2:30 p.m.:   The Rare Books and Manuscripts collection at Olin Library
Exhibition of documents, photographs, and memorabilia from Wesleyan during the period 1965-1970.
 2 p.m.:   "How the Vanguard Class Challenged Wesleyan to Become a Better University"
Discussion with former administration members involved in helping Wesleyan to open itself to diversity.
Panelists:  Robert Rosenbaum, Jack Hoy, Bob Kirkpatrick, Ed Hayes (and other class members)          Moderator:  Karl Scheibe
4 p.m.:   "Different Decades, Different Experiences, Common Themes"
Meeting with members of intervening classes and current students to discuss shared and distinctive experiences from 40 years of diversity.
 5:30 p.m.:  Reception for class members and current students