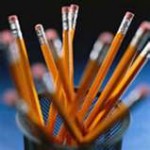 ENGL241 is designed especially for frosh and sophs, but is listed incorrectly on WesMaps as only an FYI.  This course is not only designed for rising sophomores, but also will count toward the Creative Writing Concentration.
ENGL 241: SPECIAL TOPICS: MERGING FORMS — PROF. CLIFFORD CHASE
Students will explore, both in the readings and their own work, forms of writing that don't fit neatly into traditional genres such as fiction, essay, or criticism. Readings will include Maxine Hong Kingston's THE WOMAN WARRIOR (which combines fiction and personal essay), Eduardo Galeano's MEMORY OF FIRE: GENESIS (historical writing combined with fiction), and selected short works by Donald Barthelme, Rebecca Brown, Wayne Koestenbaum, and others (all playing with genre in various ways). Brief weekly creative writing assignments keyed to the readings, two of which students will develop into longer pieces.