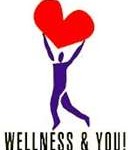 The staff at the Davison Health Center wishes you a healthy and safe start to your academic career. The Health Center provides a full range of health care services by appointment. Check out our website to find out all we offer. Please call 860-685-2470 for appointments and information. The same phone number can be used after hours to reach the physician on-call.
The Health Center is staffed by physicians, nurse practitioners, a physician associate, and nursing personnel who provide comprehensive primary care services for illness or injury to students. The staff provides an array of clinical and health education services, including assessment and treatment of illnesses and injuries, health, wellness, disease prevention counseling, nutritional counseling, international travel counseling, immunizations, allergy injections, HIV testing and counseling, and referral to outside specialists. The Health Center provides basic laboratory testing and a dispensary for many prescription and over-the-counter medications for a small fee.
Please note that a $10 no-show fee for missed appointments is in effect. Be sure to cancel an appointment within 24 hours to assure you are not billed and to give other students an opportunity to have an appointment.