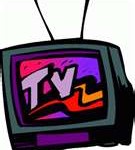 Through an agreement with Wesleyan University, students may subscribe with AT&T to provide cable television service to their residential unit.  The U-Verse 100 package costs $49 per month, and additional set-top boxes (to be able to access the cable service in more than one room) cost $7 per month.  Upgraded packages are also available.  Interested students should call 860-685-4499, and leave your name and phone number, and best times to reach you.  A representative from AT&T will call you to obtain the necessary additional information.  If you plan to share the cable service with someone with whom you will be living, only one of you needs to contact AT&T.  If you already gave your name and number to the AT&T representative during room selection, you do not need to call, unless you have not yet heard from them. 
In order to have your cable hooked up prior to your arrival on campus, you must call the number above by August 7.  Requests for service received after that date will be scheduled after students arrive, and you will need to be present for the technician to do the installation. 
For more information, go to http://www.wesleyan.edu/its/resnet/cabletv.html.  Additional questions may be sent to videoservices@wesleyan.edu.