Welcome Back to the Spring Semester with a Note from Your Senior Class Officers…
Hello Seniors,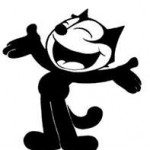 Just a reminder that Spring Half Passes will be on sale starting TODAY, Monday, January 28th in the Olin lobby from 8-9pm. We will be selling passes through Thursday (January 31st). This pass will give you admission to the Spring Event on February 15th, Outing Day on May 21st, and Semi-formal on May 23rd. Passes will be $100 and can be charged to your student account.
 Note: If you purchased a full pass in the fall, you do not need to purchase a Spring pass.
 See you all soon!
Cheers, Your Senior Class Officers–David, Adam, Laura, & Jio