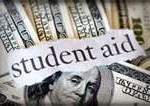 Financial Aid Application Deadline May 15th
Having trouble filling out FAFSA, PROFILE, or completing your financial aid application???  The deadline for the application is May 15th. Don't wait that late, get help now. The Financial Aid Office is hosting times in their office for students to stop by and receive the help they need (though you may stop in anytime during normal office hours). The Office is located on the 2nd Floor of North College and their phone number is 860-685-2800.
Times include*:   April 18, 9am-11am    April 19, 3pm-5pm    May 8, 11am-1pm, 3pm-5pm
*The Financial Aid Office is open Monday to Friday, 8:30am to 5pm. You can stop by anytime with any questions even those regarding the financial aid application process.
Steven Kovach '13, Chair, Financial Aid Committee