CHEER ON 2013 team members–Derick Beresford, Shasha Brown, Mike Callaghan, Matt Callori, Matt Hogan and Greg St. Jean!!!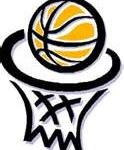 Need a ride to witness the the Cardinals basketball team dominate in the NESCAC tournament this Saturday?
The men's basketball team will be facing Middlebury at Amherst this Saturday at 7:30 PM. If you need a ride, there will be a fan van available.  However, you must email gmsmith@wesleyan.edu by Wednesday if you want a ride on the fan van!
Go Wes!
Grace M. Smith '14, Finance and Facilities Committee (FiFaC), Wesleyan Student Assembly (WSA),
Website | Facebook | Twitter