Dear students,
If you have an idea to improve sustainability in the campus community but need funding, write a proposal to the Green Fund today. This semester, proposals to the Green Fund are due by Monday, April 9th. The proposal page can be found here: https://greenfund.wsa.wesleyan.edu/applying-for-funding. It is helpful to be as detailed as possible but we understand that you may not initially know all of the exact details. We will work with you to refine the proposal if necessary. The 2012 Spring Semester promises to be an exciting one, with several large sustainable projects in play, and all kinds of small scale projects as well.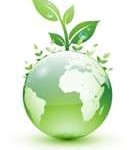 Here are projects that we have funded so far this year: installation of water bottle refilling stations around campus (should be in place soon) as part of an effort to remove bottle water from campus; a biochar landscape experiment at the College of the Environment; signs above laundry machines that provide instructions of how to do your laundry in an environmentally friendly way; assistance for the food salvage program; a hydroponic system in Earth House; a "real" food calculator program that audits all food purchases made by Bon Appetit qualitatively addressing ecological, local, and humane requirements, and we have also agreed to help finance a new sustainability fellowship position at Wesleyan.  
Projects potentially in play include: a bike share program in Middletown, a permeable pavement parking lot, bicycle-powered battery generators, and a photovoltaic powered performance stage.
Exciting stuff. Think you can do better?  Send us your proposals!
The Green Fund Committee:  Evan Weber, chair; Julia Jonas-Day, Adam Brudnick, Delphine Starr, & Zander Nassikas