Dear Students,
Want to get more involved with setting Wesleyan's policies on academics, reslife, sports, social life, financial aid…or just about anything Wesleyan does? Are you looking to serve your community of fellow students?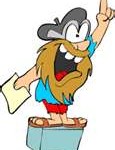 If you are interested in running for a spot on the WSA, please note that election petitions are due by 6:00 PM on Sunday December 4th in the WSA office in Usdan. If the office is closed, slide the completed petition under the office door. You must collect 25 signatures from students in any year on the petition and submit a 150 word statement to
If you're looking to change Wesleyan and represent your friends, classmates and fellow students, then the WSA is the place for you! Please email us (wsa@wesleyan.edu) by 6 PM on Dec. 4 or check out our website at http://wsa.wesleyan.edu, if you have any questions or concerns.
Cheers and best of luck finishing out the semester!  Arya M. Alizadeh, Chair, Elections Committee, Coordinator, WSA