When thinking about internships for the summer, I thought I'd try a career that many sociology majors pursue—public relations. It has a nice ring, doesn't it? Relating to the public. Professional schmoozing. I thought it'd be simple—I'd go to parties, eat a few fancy crackers with tiny orange egg toppings, and chat with people in Brooks Brothers cardigans.  
That's what I thought in May.  Sixteen weeks later, I had a different story to tell. I can safely say that I did not attend any work-related parties, ate zero crackers with tiny orange eggs, and was seldom surrounded by Brooks Brothers. I did, however, get an invaluable glimpse of what life may be like once I leave Wesleyan, which is, in so many words, H-A-R-D.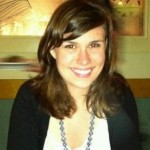 I worked twelve to thirteen hour days at a one of the world's largest public relations firms based in San Francisco. I built media lists, called reporters, researched competitors, created media monitoring reports, compiled clipbooks, participated in client phone calls, and met with people who mentored me within the company. And all of that time, I thought I would be wearing pencil skirts and collecting fancy ballpoint pens.
The PR world was tedious and stressful, but above all, it was eye opening in wonderful and surprising ways. Every day, I'd enter our downtown office to a room buzzing with excited young account executives, high on coffee and fresh creativity. I got to see brainstorming in action outside a liberal arts setting—I never realized that my seminar classes could turn into seminar-style meetings. I never realized that a Wesleyan-like environment could be found in even the most corporate of settings. I never realized that my voice could be taken seriously even as a lowly intern.  I was told at my internship that I should take my job into my own hands—to focus on what I love and try to make that what I do the most. What I found that I loved the most was the electric energy that is ignited at Wesleyan every day—an energy that can be brought to any career in any setting.