Hi All,
It is true – the Fan Van, a bus that takes student fans to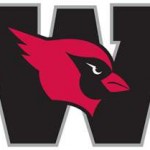 Wesleyan athletic away games, is happening again for the last time this school year. It will launch this Saturday April 23rd, with a bus going to the men's lacrosse game against Amherst, one of our Little Ivy rivals.  
1) People can reserve a spot for the Amherst game by emailing nokai@wesleyan.edu, stating their interest in reserving a spot. To preserve the fairness of the service, you can only reserve a seat for yourself (your friends must also reserve for themselves) unless it is an emergency circumstance. First come, first served. There are a pretty limited number of spots, so make your reservation now before bus seats run out. 
2) On Saturday, the bus will be leaving Wesleyan from Usdan at 12:15pm. The bus will be leaving Amherst at 4:00pm and returning to campus at roughly 5:30pm.  
3) You must come back on the bus on the return trip to Wesleyan. No exceptions! There will be a bus monitor with a list of student names ensuring that all students use the Fan Van both ways. 
4) The trip is free of charge, but you must bring your best Wesleyan spirit! 
5) Last chance to see our awesome men's lacrosse team do some more damage in the NESCAC!
 Cheers for Wes, 
 Nicole Okai, WSA Transportation Committee Representative, and Zachary Malter, WSA Transportation Committee Chair