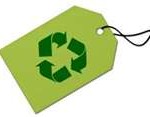 Volunteer with Waste Not! during Senior Week
Want to help with one of the most exciting sustainable events on campus? Want to volunteer with the Waste Not! Tag Sale this spring? Housing during Senior Week and the two days following Senior Class Move-Out is guaranteed in exchange for volunteers' commitment to working with Waste Not! during this time. The volunteer team will be collecting and organizing donated items in preparation for the huge move-in sale we hold in September. All proceeds go to local charities and sustainability projects at Wesleyan. Please fill out this form by April 21st if interested. If chosen, you will be notified by email by April 30th.
Contact wesustainability@gmail.com with questions.