I am pleased to announce that the Center for African-American Studies 17th Annual Distinguished Lecture will be delivered by Robin D .G. Kelley, Professor of History, American Studies and Ethnicity at the University  of Southern California.  
Thursday, April 14    8 p.m.    Fayerweather Beckham Hall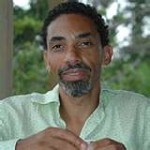 Faking it for Freedom:  Grace Haskells Amazing Journey through the Minefields of Race, Sex, Empire and war–A 20th Century Love Story
Robin D. G. Kelley is Professor of American Studies and Ethnicity at the University of Southern California. He is the author of the prize-winning books Thelonious Monk: The Life and Times of an American Original (The Free Press, 2009); Hammer and Hoe: Alabama Communists During the Great Depression (University of North Carolina Press, 1990); Race Rebels: Culture Politics and the Black Working Class (The Free Press, 1994); Yo' Mama's DisFunktional!: Fighting the Culture Wars in Urban America (Beacon Press, 1997), which was selected one of the top ten books of 1998 by the Village Voice; Three Strikes: Miners, Musicians, Salesgirls, and the Fighting Spirit of Labor's Last Century, written collaboratively with Dana Frank and Howard Zinn (Beacon 2001); and Freedom Dreams: The Black Radical Imagination (Beacon Press, 2002). He also edited (with Earl Lewis), To Make Our World Anew: A History of African Americans (Oxford University Press, 2000), a Choice Outstanding Academic Title and a History Book Club Selection.  Kelley's essays have appeared in numerous anthologies and journals.
His residency is co-sponsored by the Office of Academic Affairs, Diversity and Institutional Partnerships, History, Ethics and Society Project, Center for Faculty Development,  College of the Environment, Mellon Mays Undergraduate Fellowship, Sociology and Feminist, Gender and Sexuality Studies.
All are welcome to this event. Kelley is an engaging and dynamic speaker!!!!!  For additional information please contact Gina Athena Ulysse (x3268 or gulysse@wesleyan.edu) or Joan Chiari (x3569 or jchiari@wesleyan.edu)