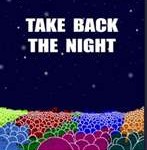 Take Back the Night is an annual march for survivors of sexual violence that began in the 1970s. Today at Wesleyan we carry on this work through our own march. The march will include two speak out circles and a candle lighting ceremony and will be followed by debriefing session in Usdan 110. We invite you to give survivors a voice and to show as a community that we will not tolerate sexual violence on our campus.Thank you.
Where: Olin Steps
When: Thursday, April 7th, 7 P.M.
From the Olin Steps, we will be marching to the CFA Courtyard and then to Andrus Field where survivors can share their stories. Please feel free to join us late. We hope we can count on you to join us for this important event!