Last chance!  Davison Art Center exhibition closes Thursday, March 3

Caprice and Corruption: 18th-Century Prints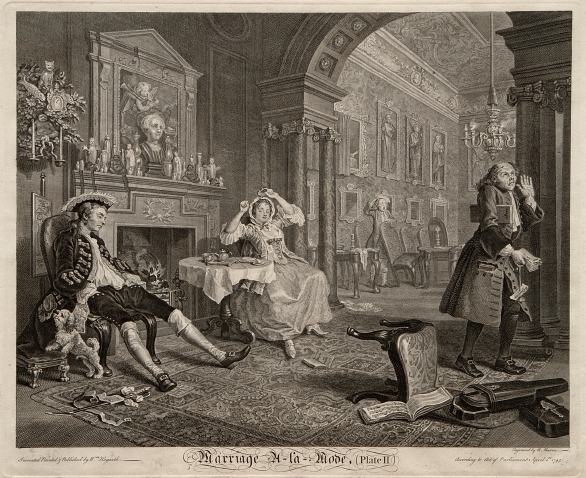 Bernard Baron (French, 1696 – ca. 1766) after William Hogarth (British, 1697-1764), Marriage a la Mode, 1745, number two from the set of six, etching and engraving. Gift of George W. Davison, 1943.D1.106.2 (photo: R.J. Phil). 
Play, fantasy, and corruption were the counterweights to the famed enlightenment of the eighteenth century in Europe. This exhibition begins with Giovanni Battista Tiepolo's "capriccio" or "caprice," and ends with Francisco de Goya's "Los Caprichos," his biting satires of Spanish society. Organized by students in a Wesleyan University seminar, ARHA 360, the exhibition includes more than fifty Old Master prints from the Davison Art Center collection.
Gallery hours are Tuesday-Sunday, 12:00-4:00 pm (closed Mondays).
The gallery is open to the public free of charge.
The Davison Art Center is located at 301 High Street.
For further information, telephone (860) 685-2500 or visit the DAC website at
Clare Rogan
Curator
http://www.wesleyan.edu/dac