Institute for International Public Policy Student Fellowship Program The UNCF Special Programs Corporation's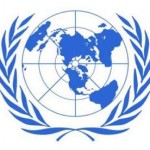 Institute for International Public Policy (IIPP) Fellowship Program is now entering its 17th year. The Institute seeks to enhance U.S. national security and global competitiveness by promoting excellence, international service, and awareness among a representative cross-section of the American citizenry. IIPP also seeks to broaden access to international education and training opportunities for underrepresented minority college students.
Fellowship Components:
*  Sophomore Summer Policy Institute      *  Junior Year Study Abroad     *  Junior Summer Policy Institute     *  Summer Language Institute     *  International Internship     *  Internationally Focused Advanced Degree Program     *  Wraparound Student Services (academic, study abroad, and career advising)
 Eligibility Requirements – We welcome applications from undergraduate sophomores who:
*         Are enrolled full-time at an accredited, four-year baccalaureate-granting institution.
*         Are U.S. Citizens or Permanent Residents (documentary support required).
*         Will remain enrolled at their undergraduate institution for two years following their acceptance to the Fellowship.
*         Have a minimum 3.2 grade point average (on a 4.0 scale).
*         Have a strong demonstrated interest in international affairs.
*         Are an underrepresented minority (African American, Hispanic/Latino American, Asian American, American Indian, Alaskan Native, Native Hawaiian or Pacific Islander).
*         Plan to seek admission to an internationally focused advanced degree program.
Students from Minority Serving Institutions such as Historically Black Colleges and Universities (HBCUs), Hispanic-Serving Institutions (HSIs), Tribal Colleges and Universities (TCUs), and Other Minority Serving Institutions (OMIs) are particularly encouraged to apply.
 Application Deadline: February 1, 2011
 Website: www.uncfsp.org/iipp<http://www.uncfsp.org/iipp>  Contact: iipp@uncfsp.org<mailto:Nicholas.Bassey@uncfsp.org>