National Coming Out Day Reception
Lesbian, gay, bisexual, transgender, queer, questioning, and queer friendly students, faculty, and staff are invited to meet, mingle, and talk about coming out and being out!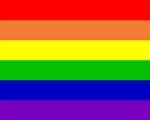 Monday, October 11, 2010
4-6 p.m.
Daniel Family Commons, Usdan
Light refreshments will be served.
 Sponsored by the Queer Resource Center and Student Affairs Office.