Exam Preparation: Learn how to break down your semester and use organization and study strategies so that you can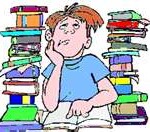 effectively prepare for your exams. We will review ways of practicing test-taking for different exam formats.
Monday, October 4 at 9:30 p.m. in the Butt C Lounge with Alyssa Bogdanow '11.